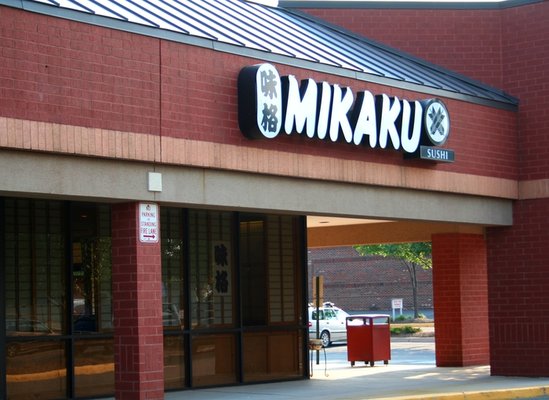 Mikaku-Sushi Taro
3065 Centreville Rd Unit J Herndon, VA 20171
703 4670220
Google Map
Credit Cards: Yes
Smoking: No
Alcohol: BEER & WINE
Delivery: No

A playful spirit distinguishes this sushi vendor from a wave of others. At his small marble counter, chef Yoshinori Katsuyama likes to joke around with his customers; the menu, while rounding up the usual suspects -- tempura, noodle soups, green tea ice cream -- also highlights what it calls ""Japanese tapas."" These little appetizer plates are some of the best reasons to drop by. Picture sliced octopus with ponzu sauce, tasty roast duck brushed with sweet soy sauce, or maybe tuna tartare, as red as raw beef and spiked with chili flakes and scallions. The sushi is high-quality, the homemade dumplings are a must-try. I'd look elsewhere for a teriyaki fix, but not for a comfortable setting.
User Reviews of this Restaurant